By Ruth Reiner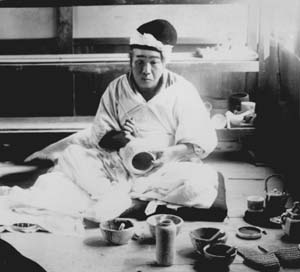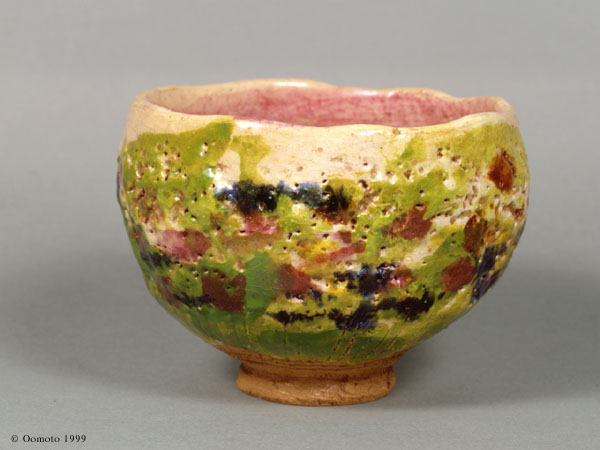 Hello everyone. I am sorry to have kept you waiting. Time is sometimes so untouchable. Hard to believe that I am back in Israel now two months already. Oh Japan is a dream, and my year in Oomoto is clearly a heavenly gift.
Now back to our book, "The Great Onisaburo Deguchi". On July 13,1942, The verdict of not guilty on one of the two most serious accusations was passed. Onisaburo was let home on bail after six years and eight months. Onisaburo, delighted to be around his family after all this time, could still not hold back from remarks such as: "On the day I left prison, Japan's defeat in the war began." (ch 40)
On August 7,1942, Onisaburo was finally released, American forces began to strike back, as they landed in Guadalcanal, and the battle of the Solomon Islands began.
As I mentioned before in earlier items, Oomoto saw itself as a mirror of Japan, and proved the connection more than once, that things that happen to Oomoto, eventually would happen to Japan. By the time Onisaburo had finally been released from prison, many people had come to believe Onisaburos' powers of prophecy.
Onisaburo, as I've mentioned, had a great connection with the arts. He dealt with poetry, calligraphy, drama and more. At this point in life he undertook the art of pottery. Onisaburos' pottery is well admired by many today. I think it is powerful and breathtaking in its colors and expression. As Kyotaro Deguchi, the writer of the book, says:
"…he had cherished the desire to express the appearance of paradise in the medium of raku pottery, and this strong wish, which had been pent up throughout his life in prison could no longer be repressed." (ch 42)
For those readers who have been with me through my items till now, it will not sound surprising that this art, too, Onisaburo undertook with great passion and somewhat of an obsession. The obsession this time is clearly seen in the quantity. Onisaburo had so much to say to the world.
As the war ended, and the hard years of Oomoto's repression became a part of Japan's tragic modern history, Onisaburo came with an optimistic note that in the future Japan will be a pioneer of world peace. Onisaburo also refused to demand compensation from the government as the case was settled. Onisaburo said:
"If we demand compensation from the government of this defeated country, it would all come from the taxes paid by the people. I can't do something like that. I regard this affair as divine Providence." (ch 43)
Onisaburo suffered from high blood pressure, and eventually became partly paralyzed. He passed away on January 19, at a little before eight o'clock in the morning…
What a life! I guess when lives end it always seems so sudden, this end feels sudden too in a way. It feels strange that everything is ending, my year in Oomoto ended and now the book. I hope that at least I will inspire someone to continue to learn about Oomoto. This is just the tip of the iceberg, and Oomoto is fantastic. I would like to thank you my readers. (This last sentence refers especially to my mom because she's the most supportive of my two known fans.) I hope this new millenium will bring peace on earth to everyone inside and outside. Regards from the land of Israel. Ruth or LUSU
---